2017 Best Practices for Operational Excellence Conference - Europe Build Enterprise Continuous Improvement Capability May 16-17, 2017 WHU - Otto Beisheim School of Management
MoreSteam.com, the global leader in online Process Improvement training tools, is hosting its European Best Practices for Operational Excellence Conference for a fourth time. This invitation-only event gathers MoreSteam's European customers to benchmark, network, and share the best features and challenges of their Process Excellence deployments.
Benchmark and Share Best Practices
A Forum of Your Peers: We connect deployment leaders building Process Excellence across Europe in a relaxed and conversational setting. Conference participants are experienced process improvement leaders but may be new to using online technologies in their deployments. This conference is the best place to learn more!
An Exclusive Gathering: Access to the event is by invitation-only and limited to no more than 50 MoreSteam customers and friends.
Free to Attend: There is no cost to attend beyond your time and travel. To offer access to all interested customers, we request that registered attendees notify MoreSteam in advance if it becomes necessary to cancel. This allows us to extend an invitation to a wait-listed person.
Presentations are offered by deployment leaders building Process Excellence within Europe. We focus on practical knowledge you can take home and use in your own program.
To foster conversation, registration is limited, with no more than 2-3 participants from any one company.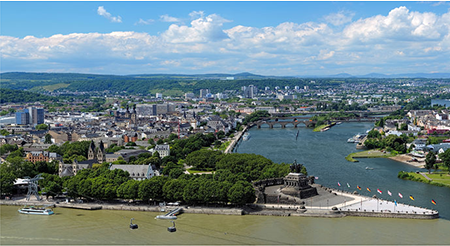 REGISTER FOR THE EVENT
Conference Overview
Mon., May 15, 2017 - Pre-conference InBox® Workshop*
Tues., May 16, 2017 - Main Conference Session & Dinner
Wed., May 17, 2017 - Conference adjourns at 15:00
*Contact Kathy Miller for more information about Monday's InBox® Lean Office simulation workshop offered by WHU.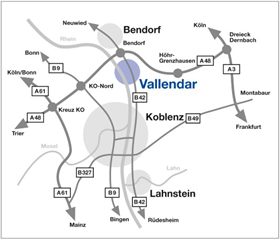 Accommodations
A block of rooms has been reserved at the Berghotel Rheinblick. Make sure to mention the MoreSteam Conference when making your reservation to take advantage of the discounted rate of 76 Euros per night.
Berghotel Rheinblick;
Telefon +49 2622 127127
www.berghotel-rheinblick.de
Monday, May 15, 2017
WHU - Otto Beisheim School of Management

| | |
| --- | --- |
| *6-hr InBox workshop offered by WHU (Separate registration) | |
Day 1 - Tuesday, May 16, 2017
WHU - Otto Beisheim School of Management
7:30
Breakfast and Registration
8:00
Welcome and Introductions
Bill Hathaway, President - MoreSteam.com
9:00
Morning Break
9:30
Blended Green Belt Pilot: What We Learned
Dr. Daniel Leineweber, Head of Operational Excellence - Bayer
10:45
Coaching in a Global Deployment
Toon Raes, Continuous Improvement PMO Director - Anheuser-Busch InBev
12:00
Lunch at the Gewölbekeller
13:00
Trending Topics for MBBs
Lutz Tückmantel, Six Sigma Master Black Belt & Lean Advisor - LT Engineering
14:15
Lean Coaching in a Transactional Environment
Marco Bacci and Filipe Barbosa - Bridgestone Europe NV/SA
15:15
Afternoon Break
15:30
Cool New Stuff from the MoreSteam Labs
MoreSteam Development Team - MoreSteam.com
17:00
Dismissal
18:00 - 21:00
Reception & Dinner
Day 2 - Wednesday, May 17, 2017
WHU - Otto Beisheim School of Management
7:00
Breakfast
8:00
A Standard Model for Coaching
Bill Hathaway, President - MoreSteam.com
10:00
Morning Break
10:15
Mini-workshop: Leader Standard Work - Roles for a Continuous Improvement Culture
11:15
Benefits of OpEx Integration
Mitchell Scanlan, Sr. Process Analyst - Uber
12:00
Lunch
13:00
Roundtable: Benchmarking & Lessons Learned
13:45
Recap and Closing Remarks
Bill Hathaway, President - MoreSteam.com
15:00
Dismissal
2017 Registered Organizations
AB Inbev
Actio Lean Consulting
Bayer Business Services
Boehringer Ingelheim
Bridgestone Europe NV/SA
Lutz Tückmantel Engineering
MoreSteam.com
Uber BV
Uber Technologies
Zeller Plastik