2016 Process Excellence Benchmarking Forum - Europe
Build Enterprise Continuous Improvement Capability
February 23-24, 2016
WHU - Otto Beisheim School of Management
MoreSteam.com, the global leader in online Process Improvement training tools, is hosting its European Process Excellence Benchmarking Forum for a third time. This invitation-only event gathers MoreSteam's European customers to benchmark, network, and share the best features and challenges of their Process Excellence deployments.
Benchmark and Share Best Practices
A Forum of Your Peers: We connect deployment leaders building Process Excellence across Europe in a relaxed and conversational setting. Conference participants are experienced process improvement leaders but may be new to using online technologies in their deployments. This conference is the best place to learn more!
An Exclusive Gathering: Access to the event is by invitation-only and limited to no more than 50 MoreSteam customers and friends.
Free to Attend: There is no cost to attend beyond your time and travel. To offer access to all interested customers, we request that registered attendees notify MoreSteam in advance if it becomes necessary to cancel. This allows us to extend an invitation to a wait-listed person.
Presentations are offered by deployment leaders building Process Excellence within Europe. We focus on practical knowledge you can take home and use in your own program.
To foster conversation, registration is limited, with no more than 2-3 participants from any one company.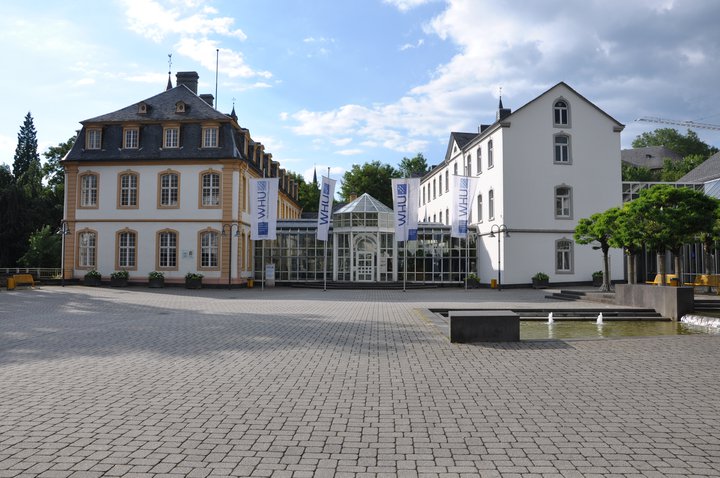 Accommodations
A block of rooms has been reserved at the Berghotel Rheinblick. Make sure to mention the MoreSteam.com Best Practices Conference when making your reservation to take advantage of the discounted rate of 76 Euros per night.
Berghotel Rheinblick;
Telefon +49 2622 127127
www.berghotel-rheinblick.de
Parking Update
The city of Vallendar has recently made changes to parking policies in municipal lots. There is now a 4 hour time limit and a cost to parking in public parking lots. MoreSteam recommends that conference attendees purchase a 10 Euro/day parking pass to park in the WHU parking garage. It is located on campus and adjacent to the conference meeting rooms. The passes must be pre-ordered. If you would like a pass reserved for you, please send Kathy Miller (kmiller@moresteam.com) your first, last name + license plate number (Autokennzeichen) by Tuesday, February 9th. We will arrange a pass for you. Representatives from WHU will be on-site to collect the necessary funds.
If you do not order a parking pass, plan to have a lot of small change in your pocket. The parking ticket machine does not accept paper money. And you will need to frequently refresh your access throughout the day.
Questions? Need More Information?
Email Kathy Miller, kmiller@moresteam.com. If you have a suggestion for a discussion topic or would like to share a best practice from your deployment, please let Kathy know so we can incorporate your idea into the conference agenda.
Day 1 - Tuesday, February 23, 2016 - Building G-003
WHU - Otto Beisheim School of Management
7:30
Breakfast and Registration
8:00
Welcome and Introductions
Bill Hathaway, President - MoreSteam.com
9:00
Morning Break
9:30
What makes a workplace great?
Arnd Huchzermeier, Chair of Supply Chain Management - WHU
10:45
BMW's Journey to "Best"
Jens Kamphausen, General Manager - BMW
12:00
Lunch in the Gewölbekeller
13:00
Continuous Improvement Training and Blended Learning
- What it is and Why it works
Kathy Miller, Director of Client Solutions - MoreSteam.com
14:15
Ten Safe Bets to Down Your Six Sigma Deployment
Roland Kemmerer, Principal - KMU Praxis
15:15
Afternoon Break
15:30
Cool New Stuff from the MoreSteam Labs
MoreSteam Development Team - MoreSteam.com
17:00
Dismissal
18:00 - 21:00
Reception & Dinner
Day 2 - Wednesday, February 24, 2016 - Building G-003
WHU - Otto Beisheim School of Management
7:00
Breakfast
8:00
Design Workshop
10:00
Morning Break
10:15
Working Projects to Close - Why is it so hard?
Lutz Tückmantel, Master Black Belt - LT Engineering
11:15
Applying Process Excellence to Process ExcellenceBill Hathaway, President - MoreSteam.com
12:00
Lunch in the Gewölbekeller
13:00
Program Benchmarking
13:45
Recap and Closing Remarks
Bill Hathaway, President - MoreSteam.com
15:00
Dismissal
2016 Registered Organizations

Actio Lean Consulting
Bayer
Bayer Business Services
BMW Financial Services
BMW Group
Bombardier Transportation
Carefusion Rowa
Catalent Pharma Solutions
Clopay Dombühl GmbH
De Lage Landen
Deutsche Post AG
Ecolab
Ecolab GmbH
Exzellenta, Inh. A. Reeg-Muller
Ford Motor Company
Google
International Bedaux Institute
KMU-Praxis
Lutz Tückmantel Engineering
Maersk Line
PPG Aerospace
Russian Academy of National Economy and Public Admin
Sandvik Mining and Construction
The Russian Presidential Academy of National Economy and Public Administration
TJX Companies
WABCO