2020 Best Practices for Operational Excellence
Featured Speakers
Holly Stein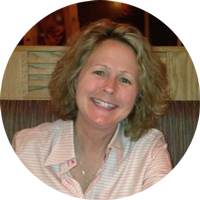 For the last 12+ years, Holly has served as the Director of Operational Excellence at Cardinal Health, a global leader in the healthcare industry. She trains, coaches, and mentors more than 200 Black Belts, Green Belts, Kaizen Leaders and Sponsors, and is responsible for making final certification determinations.
She led the development and execution of the conversion of all corporate training to a blended learning model using an online curriculum, augmented by instructor and intensive mentoring. This experience makes her a perfect resource for proven tips and insights as more organizations shift to blended learning models during this year's pandemic.
Prior to joining Cardinal Health, Holly spent time at General Electric, the Battelle Memorial Institute, and L Brands. She also served as a 1st Lieutenant in the United States Army.
---
Chris Dillinger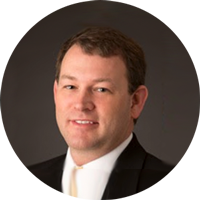 Chris is the Regional Director of Operations at LabCorp, one of the world's leading healthcare diagnostics companies. This has been an especially busy year for LabCorp, as they worked overtime to provide quick, effective and affordable COVID-19 tests.
Chris is a certified Lean Six Sigma Master Black Belt who has been responsible for the development and execution of value stream systems thinking across complex organizations with a goal of improving the customer experience, employee engagement, and business operations.
Prior to joining LabCorp, he held leadership roles at Cardinal Health, Mount Carmel Health System, and the Fairfield Medical Center.
---
Emily Jackson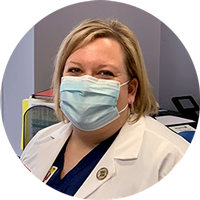 Emily is the Director of Nursing for Divisions of Medicine and Neurosciences at NewYork-Presbyterian/Columbia University Irving Medical Center.
In this role she is responsible for overall operations and finance for 8 units, including 2 intensive care units. She coaches, empowers, and mentors staff and leadership in their implementation and evaluation of continuous process improvement.
Emily received her Bachelor of Science in Nursing, Master of Business Operational Excellence and her Six Sigma Black Belt from The Ohio State University. She is currently enrolled in the Doctor of Nursing Practice program in Executive Leadership at Quinnipiac University in New Haven, Connecticut.
---
Thomas Paider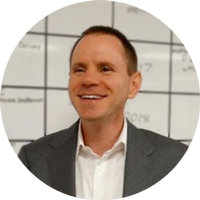 Thomas is the Vice President of Digital Workplace Technology at Nationwide, and also co-author of the book "The Lean IT Field Guide: A Roadmap for Your Transformation." This field guide not only highlights the organizational techniques of more Agile and Lean processes, but also the leadership work required to help management adopt these new approaches. The book draws heavily on his career experience leading technology teams for Nationwide, a Fortune 100 insurance and financial services company.
Thomas regularly consults with companies in a variety of industries across the globe on their Lean transformations.
He is also the co-founder of the IT Leadership Network at The Ohio State University, a partnership between industry and academic leaders focused on helping member companies sustain their Lean IT journeys. He's passionate about using Lean thinking to help technology teams create solutions that users love.
---
Mike Orzen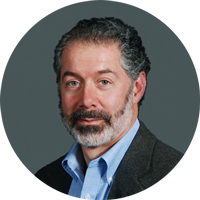 Often called the "Father of Lean IT," Mike is the President at Mike Orzen & Associates, a Lean consulting company. He has more than 25 years of experience coaching and consulting in the IT space. He co-authored the book "The Lean IT Field Guide: A Roadmap for Your Transformation," outlining practical steps organizations can take to execute and sustain positive change.
Mike's skill is in applying mindfulness and respect to create an effective culture of continuous improvement. He is a master coach to executives, middle managers and students around the world, and a faculty member of the Lean Enterprise Institute. As founder of Mike Orzen & Associates, he shares his passion for transforming organizations through respectfully engaging people, improving business process capability and leveraging technology to enable a culture of Enterprise Excellence.
His career spans the evolution of enterprise-wide information technology, with hands-on experience in continuous improvement and innovation in IT working with the business across many industries. This includes the successful application of lean, agile and DevOps in service, banking, insurance, apparel, manufacturing, healthcare, aerospace and food & beverage.
---
Meredith Brody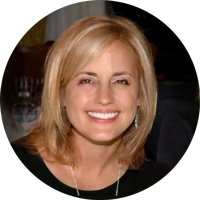 Meredith is a Principal Project Manager at Constellation, an Exelon company. She has spent 18 years in the competitive retail energy industry, and 13 of those years has been devoted to operational excellence in process improvement. She has facilitated a variety of complex process improvement projects over her tenure and is working with Constellation leadership to elevate process improvement culture.
Today Meredith is driving Constellation's Embedded Lean Practitioner program to develop employees as localized experts in process improvement utilizing lean and six sigma methodologies to become more efficient in the way value is delivered to customers.
Meredith's formal education in Finance in both her undergraduate and graduate work gave her a unique business perspective when starting her process improvement career as a "percentage of time" Lean Practitioner 13 years ago. From there she completed an internal and company sponsored Six Sigma Black Belt certification program and moved into a full-time process improvement role.
---
Kim Koning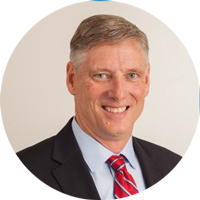 Kim is the Director of Process Excellence at West Pharmaceutical Services, a designer and manufacturer of injectable pharmaceutical packaging and delivery systems. He's a certified Six Sigma Black Belt and Lean leader with more than 25 years of experience and proven results in top-line growth and profitability.
Kim has helped create and implement world-class processes in safety, quality, operational excellence, waste reduction, and employee development.
He holds a B.S. in Management from Purdue University with an MBA from Western Michigan University.
---
Eric Olsen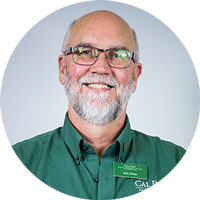 Eric is a professor in Industrial Technology in the Orfalea College of Business at Cal Poly in San Luis Obispo, Cal., teaching undergraduate and master's courses in Lean thinking, Six Sigma, and operations management. He is the creator and instructor for the university's Lean Six Sigma Green Belt and Black Belt Certification Program.
He has over 20 years of industry experience in engineering and manufacturing management at Caterpillar, Litton, and Hewlett Packard, along with a PhD from The Ohio State University. His dissertation compared the financial performance of Lean vs. non-Lean companies.
Eric is also the Director for Central Coast Lean (CCL), a self-funded research project under the Orfalea College of Business, with a mission to better understand how to build a community of Lean practitioners. CCL promotes, runs, and studies improvement events, forums, workshops, and conferences.