Best Practices in Operational Excellence, September 16 - 18, 2020
This year, for the first time, our annual Best Practices for Operational Excellence conference moved online as a virtual event anyone could attend. As always, we welcomed process improvement leaders from several different industries, asking them to share their operational successes and challenges.
Each session was recorded, meaning you can catch up on all the insights even if you didn't attend the live conference Sept. 16-18, 2020.
3 Leadership Panels + New Solutions Showcase + Deeper Dive Workshops
Our 2020 schedule included a sensational lineup of industry leaders. Speakers shared how they're adapting and improving operations, integrating Lean concepts with technological advances, and migrating to virtual training classrooms. As always, the focus was on practical knowledge you can take back to improve your program.
Upcoming Deeper Dives
Join us for upcoming webinars and product demonstrations.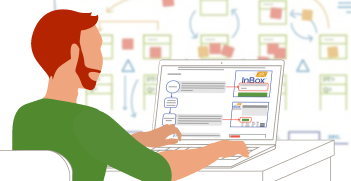 InBox
September 24, 9:00-11:00 AM EDT FULL
October 8, 9:00-11:00 AM EDT
Abbreviated runs of InBox simulation to include discussion of use cases and facilitation techniques.

Limited to 30 participants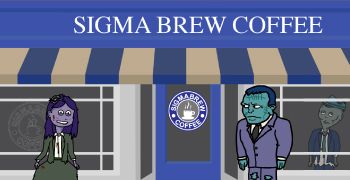 SigmaBrew DMAIC / Sherlock Holmes Zombie Hunter
October 1, 9:00-11:00 AM EDT
Experience both simulations. We will discuss advantages of gamification, the scoring rubric and how to facilitate these team-oriented sims.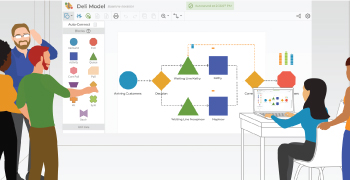 Using Process Playground to Teach Lean
November 5, 10:00-11:00 AM EST
This session focuses on techniques for using Process Modeling for Instruction, i.e., how instructors can utilize Process Playground to demonstrate application of Lean methods.
Wednesday, September 16, 2020

10:00 - 11:15 AM
Adapting to Rapid Change When It Matters Most
This year's pandemic has impacted everyone in multiple ways, but no industry was hit harder than healthcare. Hear three experienced healthcare professionals share how their companies adapted to this year's new normal. How did COVID-19 impact their daily operations, and what technology did they use to remain on track?
Speakers:
Holly Stein — Director of Operational Excellence at Cardinal Health
Chris Dillinger — Regional Director of Operations at LabCorp
Emily Jackson — Director of Nursing at the New York Presbyterian Hospital

2:00 - 3:15 PM
Why Lean Management Remains Imperative in Today's Tech-Driven Society
The typical workplace has evolved considerably since the Lean Management System was first introduced, but the driving principles behind Lean Management remain more relevant today than ever before. Hear two experienced Lean professionals discuss the importance of keeping an eye on Lean concepts while continuing to keep pace with technological advances.
Speakers:
Tom Paider — Vice President of End User Solutions at Nationwide
Mike Orzen — President of Mike Orzen & Associates
Thursday, September 17, 2020

10:00 - 11:15 AM
Cool New Things in the World of Process Improvement
Learn about the latest developments in MoreSteam's products and services, all created to help companies, universities, and individuals achieve the best results possible. We'll also give you a preview of exciting things in the works!
Speakers:

2:00 - 3:15 PM
Training from a Distance: What Works, What Doesn't
Whether it's at a small business, a global enterprise or a university, everyone has been forced to transition to virtual training this year. Hear three experts share their experiences, with tips about what works best in a virtual classroom, and what lessons they learned during the first half of 2020.
Speakers:
Meredith Brody — Principal Project Manager at Constellation
Kim Koning — Director of Process Excellence at West Pharmaceutical Services
Eric Olsen — Professor, Industrial Technology at Cal Poly State University
Friday, September 18, 2020